Semillante de Sigalas
Sweet wine

The golden vintage. This year was marked by a hot period throughout July. Luckily, rain appeared in the beginning of August. It was the perfect blend of sunshine and rain for our vineyard's well being. Thanks to that, our grapes acquired exceptional maturity. The harvest started on the 27 th of August with our professional workers team. As usual, the harvests are manual and realized by successive waves according to the " Sauternaise tradition".
Ageing
8 months in
French oak barrels
With a beautiful golden yellow colour, the 2015 vintage reveals a
complex and intense nose. The first nose presents floral, fruity and woody notes.
More specifically, a blend of white flowers combined with citrus fruits as well as
a slightly toasted key. The taste unveils a delightfully sweet and velvety texture
with some mineral notes. The strength of La Semillante is experienced through a
straight attack and a nice, long lasting mouth. The fine acidic finish leaves a nice
sensation of freshness on the palate.
Click on the image to see the recipe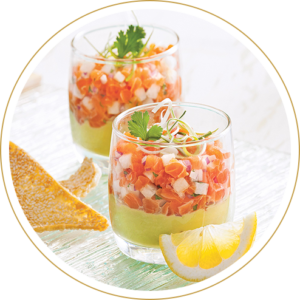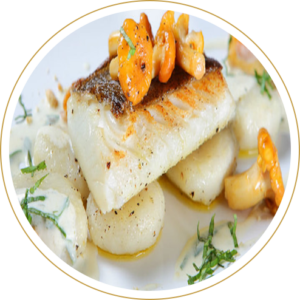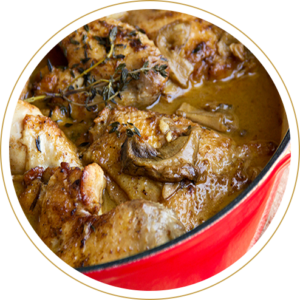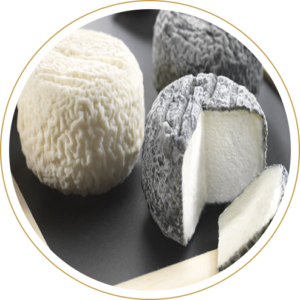 Discover also our wine range